Guys, I have some upsetting news.
I have a case of the sniffles.
Sniffles: See Also something that you *dont* want before getting on a plane and going to disney.
Ok, so maybe you think I'm being a drama princess queen. But the sniffles start out all cute and adorable and then *BAM* snot pours out of your nose like a faucet and you're in a fog all day.
(pout)
I am so dopped up on zinc right now I should probably seek medical attention, but I'm not, cause I'm stubborn.
(pout some more)
(are you sick of my pouting yet?)
ok, since you have endeared "sick whining" Leonora how bout some awesome sponsor love and a giveaway from my homegirl Jessica?
Yeah? You like that? (thought so)
(pout)
(ok ok I'm done pouting...)
and by the way if you guys miss my bloggie posts don't worry, once I return from Disney I should (In the words of Arnold Schwarzenegger) be back. (and yes, I googled his name, oh please like you could spell it??!?!)
aaaaand whose that girl? It's Jess!!!
1. Tell us about your shop! We wanna know what made you want to start your online store, how you came up with your shop name and what kind of suh-weet awesome amazing products your 2 hands make!
Well, my Shop name is pretty uneventful! My name is Jessica Numbers...so hence the jessicaNdesigns! I love giving new life to Vintage silverware & at the same time creating memorable keepsakes! I handstamp vintage silverware for your wedding, home & garden & I create meaningful customized jewelry & do some vintage inspired pieces!
I actually decided to open shop without much thought and kind of on a whim...I know, not the best business plan. But it ended up evolving into what it is now & has been a great success for me!
2. What is your most favorite hand made item that you own?
I would have to say the many handmade quilts we have from our Grandparents! We have one on our bed that my husbands grandma made, and my kids all have our old baby quilts! I love passing them down to our children and love the vintageness of them! (I think I made that word up)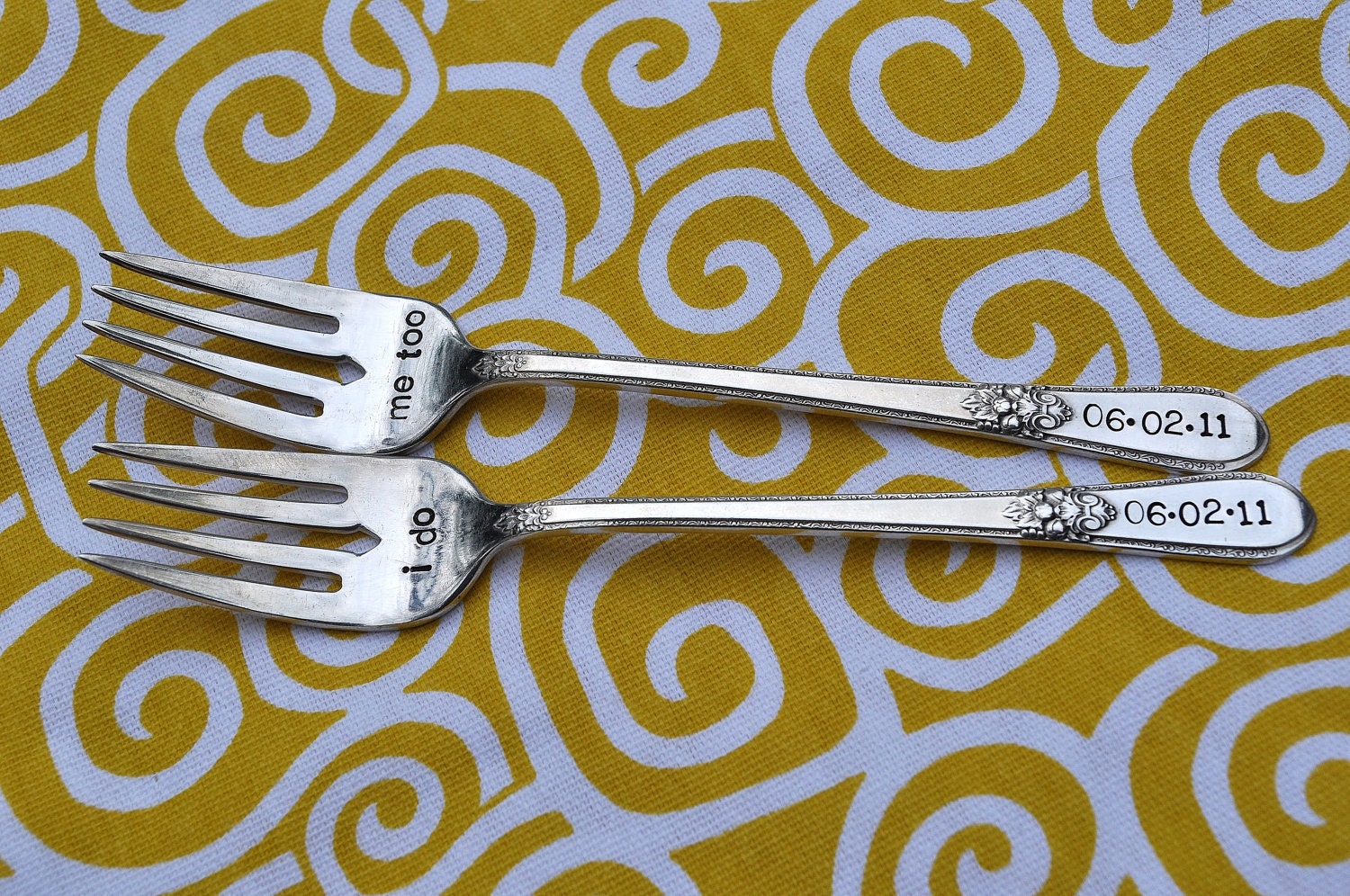 3. What 3 items from your shop make you go "awww yeah I TOTALLY made that, and what?"
I would say the i do, me too forks! Those really took off unexpectedly for me! I sell those like hot cakes! Plus it is cool knowing people are using something
I made
at their wedding!
4. You are waiting online for an epic ride at your favorite water park. When you get to the top you realize they ran outta water and are now pumping the rides full of (insert way awesome thing you wanna slide into here)
That green slime they used to dump on people on Nickelodeon! ALWAYS wanted to be slimed!
5. QUICK: would you rather be given the ability to fly OR be a mind reader.
Mind reader
6. Hidden Talent? (Come on, I KNOW you totally have one)
I am a pretty good athlete! I am SUPER competitive!
7. Did you use your etsy items for your own wedding?
No! I was not making them then!
8. Where can we stalk your faboosh little self?
Blog
:
Shop
:
Facebook
:
Pinterest
Jessica is giving away one of her Love bracelets in winners choice of color!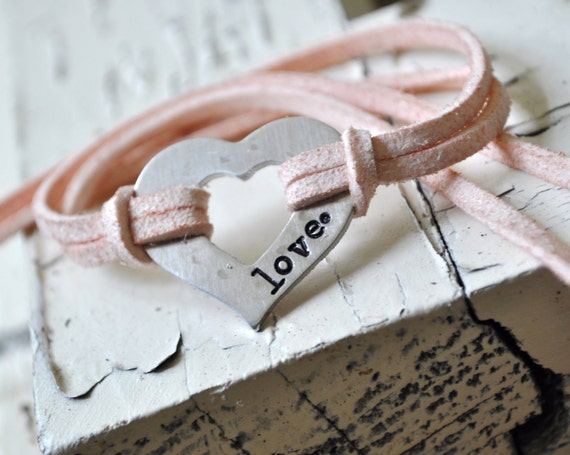 Madatory for Entering: Be a follower of Yellow Heart Art's blog via Google Friend Connect and leave me a comment let me know that you are!
want more chances to win? uhh who wouldn't? Leave a *SEPARATE* comment for each thing you do for them to count! :) and by the way, we do make sure all entries are valid! Let's play nice on the playground guys and follow the rules ;)
1. visit
Jessica's Etsy shop
and let me know what makes you go "awww yeeeah" and give it a Heartin'
4. Follow both
Yellow Heart Art
and
Jessica N Designs
on Twitter
AND
tweet about this giveaway! Please include "@jessicaNdesigns " "@YellowHeartArt" and the URL to this blog post. Feel free to use this tweet:
Pretty arm bling by @jessicaNdesigns is up for grabs at @YellowHeartArt Enter to win a super sweet handmade bracelet! http://bit.ly/odf44V
GOOD LUCK! Giveaway ends next Thursday, October 13th, winner announced Friday the 14th!