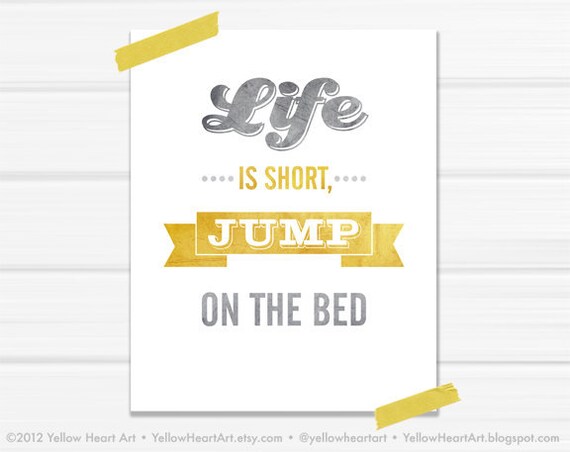 The other day I came across this old "to-accomplish" list from 3 years ago. It was super bizarre revisiting and seeing what my goals were back then.
The italicized is my current commentary.
1. Make a flawless public speech
(I take this back, wow that didn't take long the first thing on the list and I'm all like "let's not and say we did")
2. Seriously sell my prints/photos
(this, right here, makes my heart super happy. 2 years and going strong selling my art through yellow heart art!)
3. Own a dog and name him "Bisquick Buttermilk Pancake Mix the 3rd" (note: there is no "1" or "2" but "the 3rd" seemed really fitting)
(Bub want's to call him "Jake", whatever babe way to lack imagination)
4. Travel a lot
(This past September I made my first trip over seas and went to Ireland, CHECK!)
5. Not have a panic attack on the plane while doing said traveling
(one day Leonora, one day...)
6. Take a picture of an awesome sun set thats not blocked by parked cars and telephone polls
7. Learn web design (ugh how I loathe web design, but it must be done)
(I take this one back too, HTML makes me want to lodge a spork in my eye socket)
8. Pet a hedgehog
9. Get married
(yeeeeeah....) (awkward) (crickets)
10. Eat one of those lollipops with the creepy scorpions on the inside
(I must have just watched an episode of man vs. food or something when I wrote this down, I kinda take this back too)
11. Party with the Kardashian sisters
(Khloe, do you hear me? We're gonna go hard)
12. Wear a bikini with pride
(HA! HAhahahaa...)
13. Create a tangible photo portfolio of my best work and keep up with it
(Started this, then stopped because of Yellow Heart Art and my lack of a life that came with it)
14. Donate my hair to make wigs for people with alopecia or cancer
(Once #9 happens the chop will happen too) (by then my hair will probably be down to my ankles) (sexy)
15. To not freak out when I find my first gray hair
(found my first gray hair, a freak out did occur. It happens guys)
16. Eat a hot fudge brownie sundae and not feel guilty afterwards
17. Learn how to drive stick (lord help us all)
(bub has given up on me, and to honest I don't blame him. Cars should NOT go backwards when you take your foot off the break, what kind of messed up psychological shiz is that?)
18. Learn how to drive a quad
19. Start my own graphic design/photography business
(CHECK!)
20. Own an iMac (gotta move out for this one, because I want a banging art studio for this new edition)
(no iMac yet, but the banging studio is in progress)
21. Realize that its ok to throw out old Abercrombie clothes that I haven't worn in years but am just holding onto them because of the amount of money they were
(yeah, I ditched that shiz, I can't believe I used to wear Abercrombie. Go ahead, virtually smack me, I deserve it)
22. Make more jewelry
(check!)
23. Go to disney and dance with Mickey Mouse
(Mickey and I shook what our mama's gave us)
24. Try to get a free upgrade from a room to a Suite at a hotel
(THIS will happen one day)
25. Successfully blow up a gingerbread house
(HA! there is a story behind this...cliff notes version: Bub and I made a gingerbread house, it went stale, we didn't know what to do with it so Bub attempted to blow it up) (My boyfriend likes to pretend he is an honorary mythbuster sometimes)
26. Crash a wedding
(still on the to-do list)
27. Try a tanning bed
(did spray tanning instead, I'd rather not talk about my experience. Ever.)
28. Create a youtube video and have it go viral
(when your twitter feed starts to erupt with an "exploding gingerbread house" video that will be me) (your welcome)
29. Go jet skiing
30. Wear a blonde wig for a day and really see if blondes do have more fun
(did it, turns out blonde's don't have more fun, but that could be because I was a blonde with super dark brown eyebrows...)
31. Eat a deep fried twinkie (Wow, I haven't had a twinkie in years, this has to be done stat)
(ew, seriously past Leonora? Let me go back in time and smack you. Twice)
32. Give Jim Halpert (aka John Krasinski) from The Office a High Five and an Air Pound
(le sigh)
33. Get my photo taken with Santa at the mall
(attempted this, but the fat man wanted like 40 bucks for me and my friend to sit on his lap. So instead I awkwardly stood at the entrance about 10 feet away from santa while my friend took a pic on her iPhone) (it counts)
34. Buy a couture dress
(apparently I thought future me would be rollin' in the dolla dolla billz or something? That's kinda cute)
35. Make up a word, give it a definition, and have it start being a craze
36. Attempt to ride a hot air balloon (I don't see this happening)
(yeah past Leonora I dont see this happening either)
37. Visit Italy and see where my grandmother grew up
(a work in progress...does little Italy in NYC count?) (no?)
38. Visit my friend's resting place in Greece (RIP George)
(another work in progress)
39. Bring back fanny packs (I'm telling you the fanny pack revolution is going to happen)
(still waiting on that revolution to happen, but when it does I am ready)
40. Figure out what exactly I'm allergic to
(yeah, I still don't know. It's a fun little game I liked to play with myself at restaurants)
41. Be fluent in a second language
(slow it down there with the ambitions past me, you're making current me look really bad right now....)
42. Call in sick to work and do a movie marathon instead
(that is a brilliant idea, except replace "movie marathon" with "trashy re-runs of snookie and jwoww")
43. Ride a mechanical bull
(maybe if I had a helmet on I would attempt this)
44. Compete in a thumb wrestling match with a stranger
(the germ-a-phobe in me suggested this willingly? wow.)
45. Lear how to swim the correct way (not the "let me flare my arms and stay afloat" way)
(Still flaring my way to shore since 1984)
46. Go zip lining
(what the hell past me?)
47. Create a new cupcake flavor
(sure, the only cupcakes you know how to make come in a box but go ahead and invent your own flavor emeril legassi)
48. Learn to rollerblade
49. Build a bangin' fort
(This I did, and it was epic)
50. Photograph something I pass it everyday and make it look beautiful
(DID IT!)
wow, that was kind of exhausting to read....looks like I'm gonna have a busy summer. If you're looking for me I'll be the girl in the couture dress blowing up a gingerbread house at a wedding that I am not invited to while making a getaway in my hot air balloon as I zip line to safety.
oh hey dont forget!
• have an awesome giveaway for $50 worth of loot from CAPow art and design, perfect for spoiling mom this Mothers

Day!
• We are giving away a year worth of Yellow Heart Art goodies on our instagram page, be sure to be a follower to be eligible

, find us "@YellowHeartArt"
• I think google friend connect is biting the dust soon, stay up to date with me over at blog lovin instead!