You all are going to LOVE this giveaway!
Kristen from
Craft Goblin
had emailed a few days ago asking if I could do a giveaway of her new shop on etsy to my readers.
After seeing her shop I knew I had to share her
stuff
with you guys!
*ahem*
and now I shall be doing my best attempt at being Oprah interviewing someone awesome like Tom Cruise, I just hope Kristen doesn't go and jump on my couch, this shiz is from IKEA and she'll likely fall through the couch cushion.
(you know someone rocks when they send a pic of themselves at an alice in wonderland themed wedding. Kristen and I are officially besties)
What made you want to start a handmade shop?
Q1: I have always loved art & creating things. I think it's part of my DNA! I used to sell hemp necklaces I made to local shops way back in the day & loved the thought of someone loving & using something I made. I was doing anything I could to get my craft on. Then the Etsy light bulb went off & here I am. It's all new to me & I am loving every minute of it!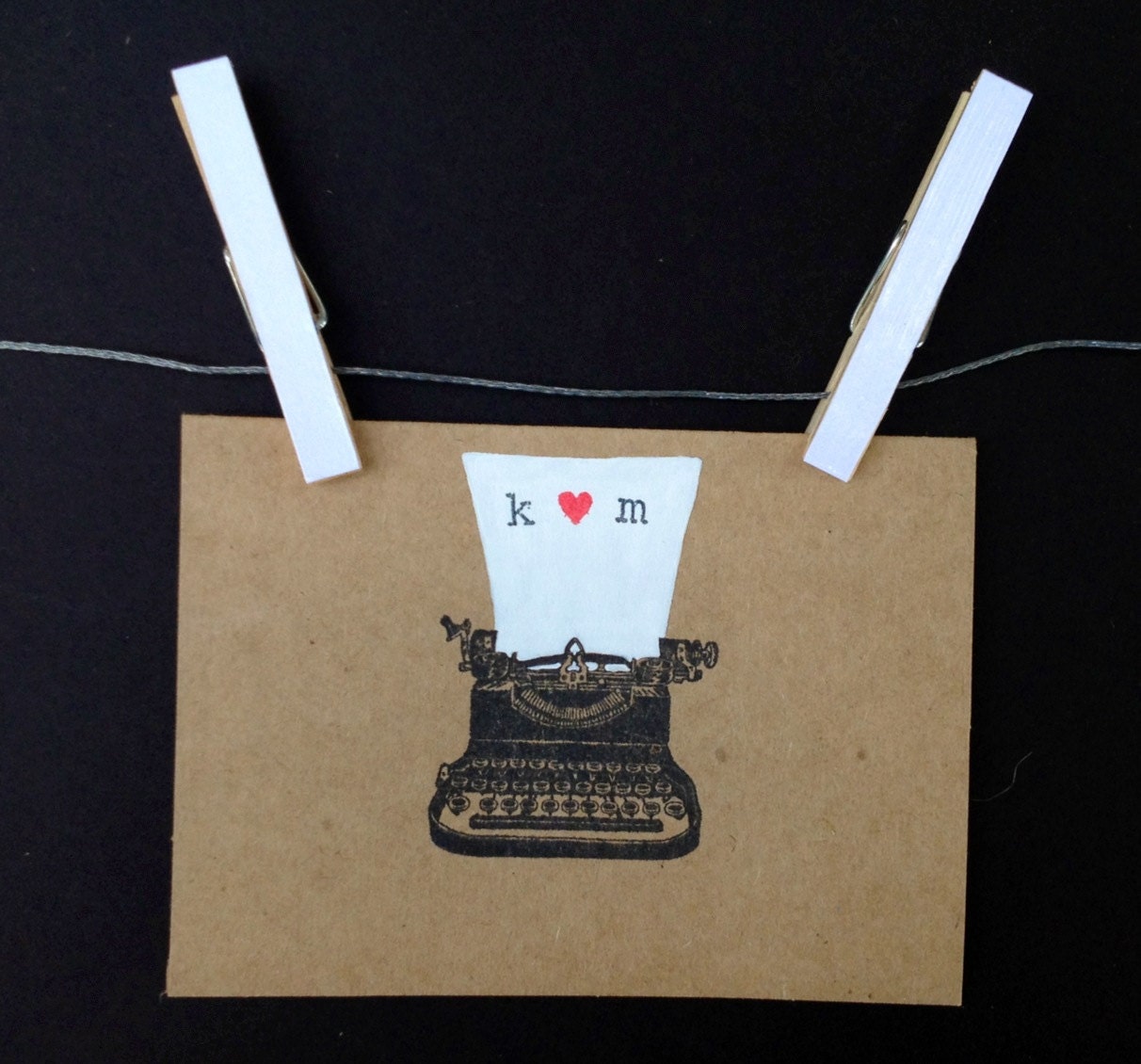 How did you come up with the name craft goblin?
Q2: I'd love to say Craft Goblin has some profound underlying meaning, but that would make me a big fat liar! Honestly, I tried what seemed like a million bazillion names that were already taken. I have a small obsession with monsters and originally planned on Paper Monster - but Etsy said "NO WAY JOSE, someone's got that shit!" so Craft Goblin was a variation of Paper Monster.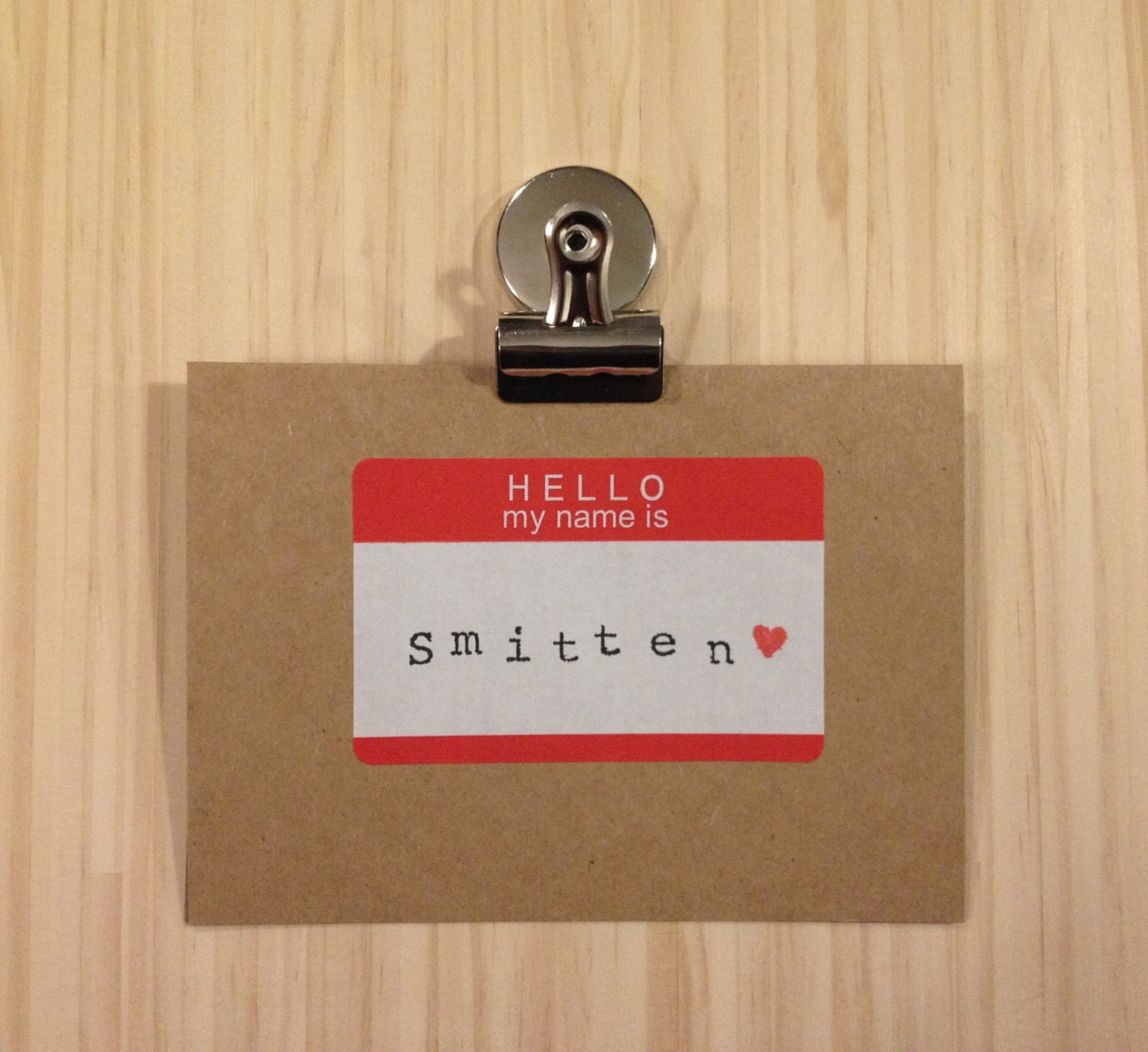 If you could have a free style rap competition with ANY celeb out there who would you throw down beats with?
Q3: Hmmm... probably this guy:
http://www.youtube.com/watch?v=HRvfR0MIcm0
Mostly because it sounds like he is saying "I make it rain like a whore" which is hilarious!
Do you remember POGS? and if so what in the world do you do with them?
Q4: POGS! I don't know what everyone else did with theirs, but I held onto mine like a mini episode of hoarders! I think my magic 8 ball with the hologram-looking edge was my favorite. Oh! I just remembered that little tube container holder thingy! That reminds me, I really miss my skip-it...
Ok, back to business, where do you get your inspiration from when designing your awesome products?
Q5: Oh boy - anywhere & everywhere! Sometimes something pops in my head & I seek out a stamp or get my paint brushes out. Other times I'll go to the craft store (AKA Disney Land) & see something I absolutely can't go another day in my life without owning & then it sits on my table staring at me until I give it a purpose in life. :D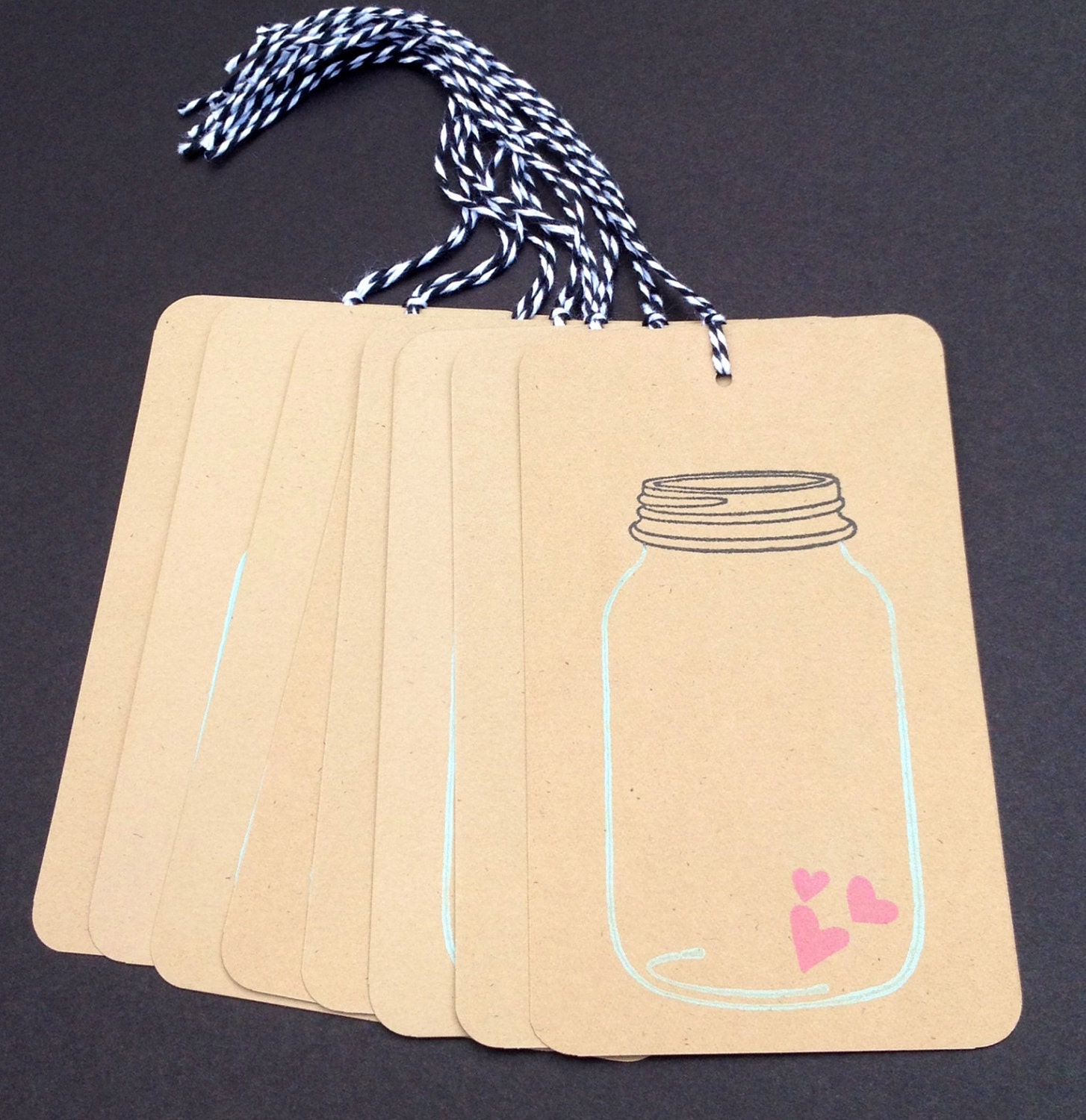 Mason Jar Tags
How much wood could a wood chuck chuck if a wood chuck could chuck wood?
Q6: Well, since I'm doing my first craft show this year (woohoo!) & need a kick ass display, I'm going to imagine this little wood chuck is gonna build it for me! Sooo, I'm thinking a couple 2x4's & maybe some pegboard & plywood and he'll be all set. Sweet, I can scratch that off my craft show to-do list! Thanks mr. wood chuck man!
What is one thing you have learned so far while owning a handmade shop?
Q7: It's way more work than I expected! BUT - I freaking love every second of it! It is ridiculously rewarding to think someone is buying a card to give to someone they care about. My little card, traveling to a far away land into a giver & then a recipients hands. Knowing something I created might make someone happy gives me endless drive & fills my cup all the way up to the tippy top. That shit is overflowing!
OH HEY READY TO WIN SOME AWESOME ISH?
Kristen is giving away a set of 5 of her signature type writer cards! You get to personalize them with whatever you want the paper inside the typewriter to say!
Fill out the rafflecopter form below to enter! Kristen is sweet enough to giveaway her hard earned work to one of you awesome gangstas, so we do make sure all entries are valid :) Ends in 7.26 ! GOOD LUCK!
a Rafflecopter giveaway